We are as unique as our digital solutions. We partner with brands to create head-turning campaigns that cut through the digital noise by connecting 1:1 with audiences, authentically.
Display/PPC
Email
Influencer
Marketing Automation
Social Media
Websites/Apps
Video
We bring experiences to life to engage the senses. We partner with brands to create memorable experiences through viral technologies that optimize brands' reach.
Augmented Reality
Holographic Technology
Interactive Digital Art
Social Activations & Streaming
Projection Mapping
Virtual Reality
We're dreamers. We think big and deliver on making big dreams come true for brands through industry-leading experiential design.
Conceptualization & Ideation
Environment/Scenic Design
Product Activations & Styling
Retail Environments
Sensory Engagement Design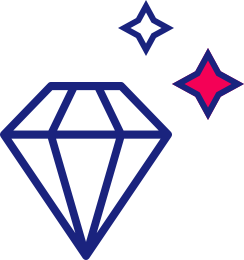 We build loyalty and shape behavior through brand experiences by merging
experiential + digital.​​
We're strategists at heart. We help brands navigate and find success in our digital world, taking advantage of evolving technologies, engagement innovations and changes in user behavior to drive business results.
StrategyBrand Evolution
Campaign Development
Consumer Engagement
Brand Sponsorships
Digital Technology
Measurement & Insights
Product Launches
We are task masters and have an attention to detail that enables us to provide unparalleled production services to support brand activations for organizations around the globe.
Audio/Video Production
Custom Fabrication
Event Installation & Breakdown
Labor & Model Staffing
Location & Venue Scouting
Logistics Management