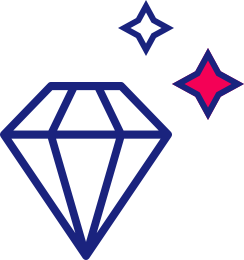 With office locations in New York, Miami, Palm Beach, Los Angeles, Mexico City and London, Shiraz Catering is at the forefront of the catering and experiential event production industry. Since 2001, our award-winning team led by visionary Shai Tertner, and executive chef Jose Pinot, has crafted immersive, cutting-edge experiences for international clients including Google, Gucci, Prada, Fendi, Tom Ford, Moët Hennessy, Microsoft, Versace, Vanity Fair, Calvin Klein, Crate & Barrel, Mac Cosmetics, Tommy Hilfiger, Dolce & Gabbana, and Bentley - among many more.
IMPECCABLE DETAIL
Shiraz catering and staffing utilizes a holistic approach to service, placing special attention to seasonal trends, local ingredients, and refined presentations. We work hand in hand with our clients to develop custom menus that best bring their brands to life through specific ingredients and creative plating. Our staff members are hand-picked and trained to act as skilled extensions of our clients' brands providing hospitality, expediency and flexibility.
EAT
Vibrant ingredients, invigorating flavors, and impeccable presentation are all essential components of our award-winning service. Our New American seasonal menus are curated by our team of culinary experts alongside world-renowned guest celebrity chefs and served by a highly trained model wait staff with an unparalleled attention to detail.
DRINK
No event is complete without mixology experience to elevate the senses based on our client's vision, theme and location. Fresh fruits, hand-picked herbs, and spirits comprise the ingredient arsenal of our creative team of mixologists. Seasoned sommeliers are also available to suggest the perfect wine pairing to elevate seasonal menu offerings and enrich the experiences of guests.
ENJOY
Shiraz Catering prides itself on the poise and exceptional service record of its staff. Our courteous and highly trained team of chefs and model wait staff, bartenders, brand ambassadors and greeters gracefully tend to each guest's needs with the utmost attention to upscale event etiquette.
CONNECT
Let Shiraz Catering help transform your next event into a culinary journey. Provide your details below, and a member of our team will be in touch to discuss your next event.
Mexico City
Avenida Paseo de la Reforma 284
Dep.710, Colonia Juarez,
Delegacion Cuautemoc
Mexico City, Distrito Federal 06600
52 55.4731.7534
london
11 Golden House, SoHo
London, W1F 9JB
0207.993.8317
los angeles
6420 Wilshire Blvd
Suite 1120
Los Angeles, CA 90048
323.466.5020
miami
515 SW 17th Ave
Suite 2
Miami, FL 33135
305.642.2227
new york
146 W 29th St
10th Floor
New York, NY 10001
212.255.7001
PALM BEACH
8461 Lake Worth Rd
Suite 233F
Lake Work, FL 33467
561.209.6058
VIEW
See first-hand the level of detail Shiraz Catering puts into every culinary event.