Andaz Hotels tapped Shiraz to create an immersive experience to educate guests about the connections between Andaz, local cultures and their strategic overlay of "fortune favors the curious." Andaz Hotels' goal was to build a relationship with media and influencers - planting seeds for future coverage and collaboration.
​
our approach
To introduce media and influencers to the Andaz Hotels brand, Shiraz Creative crafted experiences to drive awareness of the four new Andaz properties that recently opened. Additionally, guests were introduced to the brand's full portfolio while being immersed within Andaz's brand story. To highlight the four new properties, experiences showcased stories of locality – allowing guests to engage with local cultures through residents' perspectives.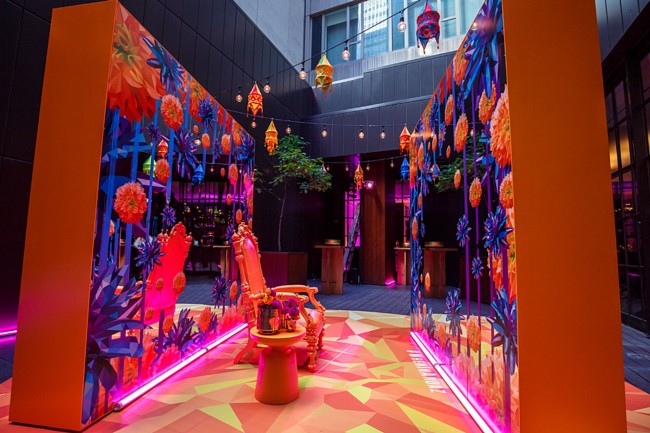 our IMPACT
Nearly 200 influencers and press attended the Andaz Hotels experience, promoting their experiences across various social channels. Unique social activations were offered such as branded Snapchat Geofilters. The experiential event generated more than 47.2 million orgnanic social media impressions.
The immersive experience
delivered more than
learn more
Want to learn more how Shiraz Creative builds loyalty and shapes behavior through the fusion of experiential and digital?
brand impressions for Andaz Hotels by Hyatt.